Search
Peripheral Accessory> AC Fan/DC Fan-
AC Fan/DC Fan
Peripheral Accessory> Industrial Power Distribution Component-
Din Rail Terminal Blocks
Din Rail T35 Zinc Plated Steel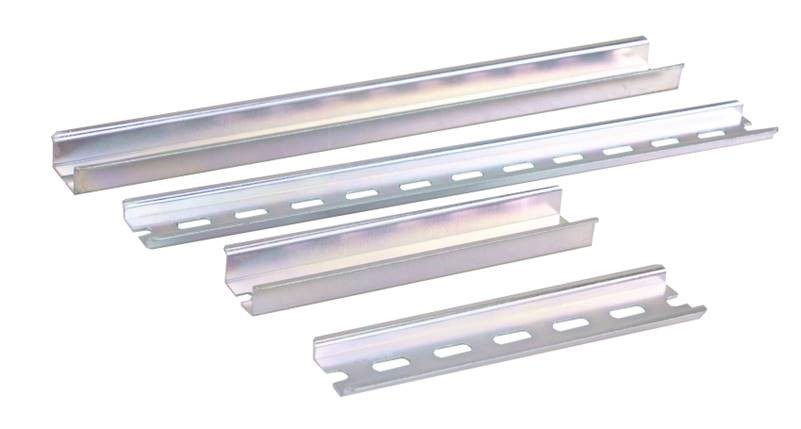 Selection Guide:
Din Rail TS35 Zinc Plated Steel Selection Guide



TS35mm DIN rail is widely used as a standard bracket, which can quickly mounted the rail type terminal blocks, power supplies, circuit breakers, fuse holders, relays and industrial control components in control cabinets and distribution boxes.



Features:

Unique appearance design with environmental-friendly zinc plating and corrosion-resistant

SPCC steel material that prevent distortion

Precision by stamping process, no sharp edges for hand injury
Industrial Switch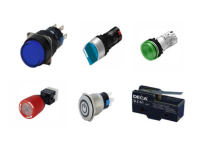 Inductive Proximity Sensor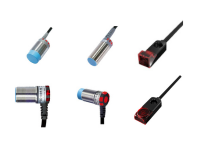 Waterproof Connector

Waterproof connector for LED drivers
Fuse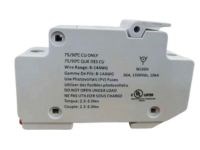 Fuse WJ30-4+WJ30-H Spec

WJ30 Scope:

WJ30 series , used in Solar、 Industrial 、Equipment and so on Applications for over-current protection



WJ30H Scope:

WJ30H series , Fuse Holder for PV Fuses

Agency ratings up to 1500Vdc for use with solar PV fuses

Designed to UL 4248-19
Peripheral Accessory> Wire/Cable-
AC Power Cord
USB 3.1 GEN2 Type C
Spec CE Declaration


Features:

5A 100W 20V PD3.0 Quick Charge

10Gbps Data Transfer Compliy with USB 3.1 Gen2 standard

4K Ultra HD 4K/60fps video output function

E-Marker Chip Avoid overheating, overcurrent, and overcharging

Exceptional Durability 10000+ Bending Test

Premium Aluminum Shield Anti-EMI
Peripheral Accessory> Distribution Box-
Metal Distribution Box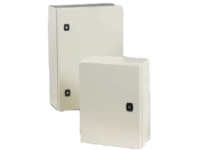 Metal Distribution Box Selection Guide
Video


FT Series Features:

Continuously welded seams Foam-in-place seamless gasket 120-degree opening heavy-duty industrial hinges

IP66 protection rating against dust and water according to IEC 60529 & anti-collision according to IEC 62262 IK10

RAL 7035 outdoor powder coating

Gland plate on bottom

Right hand opening; door interchangeable

Custom cutouts available
Plastic Distribution Box
Plastic Distribution Box Selection Guide


TJ-AG Series Features:

IP66 environmental-rated dust-tight and water-resistant and IK 9-rated impact-resistant

Made of high-end PC (Polycarbonate) material with UL 94 V0 grade high-performance flame-retardant and suitable for outdoor use

Applicable to ambient temperature -40oC ~ +80oC

Comply with CE safety standards
Peripheral Accessory> 19 Rack Cabinet-
RA Series 19 Rack Cabinet
RA Series 19 Rack Cabinet Selection Guide
Rack Accessories Selection Guide

RA Series Features:

The surface coated with electrostatic powder, which is dust-proof, anti-oxidation, not easy to scratch, and resistant to acid and alkali.

There are no screw parts on the side panels of the cabinet, so as the upper and lower frames; keeps the overall appearance clean.

In order to increase the wiring space, the front width of the cabinet is increased to 600mm while the internal remains a standardized frame of 19 inches.

Three 4-inch module fans can be installed on the top of the cabinet (Optional modules of 110V/220V for purchase & self-assemble)

Equipped with braked wheels and leveling screws to maintain the balance of the cabinet and prevent it from shaking.
Peripheral Accessory> Switching Power Supply Accessories-
DC Changeable Plug

DC Changeable Plugs Selection Guide

Flexible solution for small quantity

Easy modification for different size of DC plug

Off-the-shelf and no MOQ

Suitable for GST18~16, GSM06~60, GEM06~60, GE12~40, SGA12~60, GS06/15, OWA-60U/E, GST90~120, GSM90, GST120~220, GSM120~220, OWA-90U~200U
Terminal Block Cover
Metal Mounting Brackets & Accessories